Against a backdrop of tightening regulations and commitments to invest sustainably, today's steel customers are being driven to decarbonise their entire manufacturing value chains.
Steel industry emissions equated to 8% of all global carbon dioxide emissions in 2018.
McKinsey
A global study by McKinsey found that steel makers risk losing potential company value unless the significant environmental impact of the industry can be reduced.
New alternatives for Steel
Genvia partners with steel makers to enable the safe, efficient on-site production of hydrogen; for use as a chemical reductant and as a clean combustion fuel.
From furnace to finishing
By enabling efficient oxy-combustion, recycling exhaust steam and storing energy via a H2/O2 buffer, thermally-charged electrolysis gives operators more opportunities to decarbonise existing steel processes.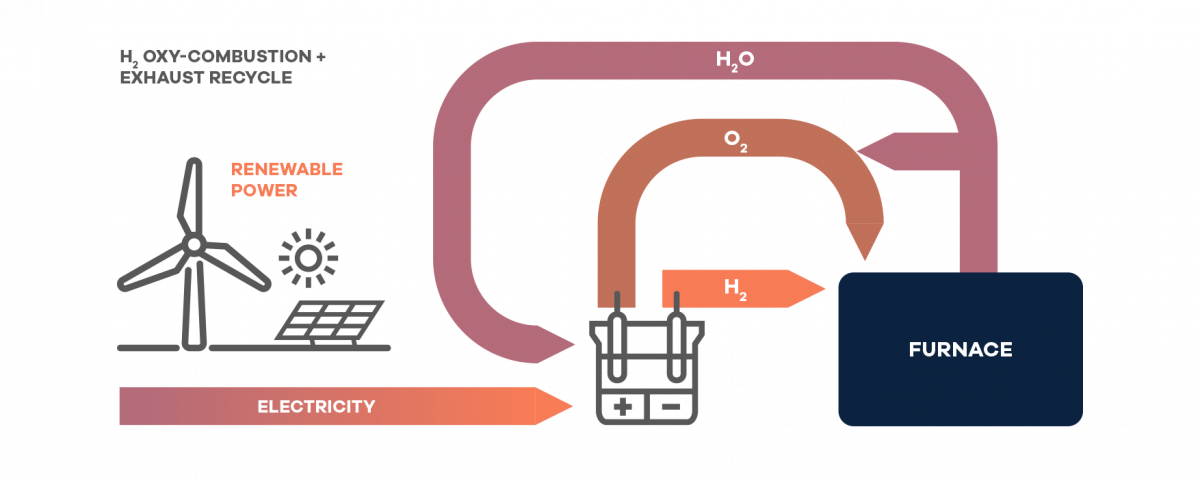 More hydrogen, fewer losses

Genvia's high efficiency solid oxide technology delivers more energy-efficient electrolysis performance when compared to existing PEM and alkaline-based systems.
*Percentage recycle improving with development
Numbers in kWhr/kg H2
However hydrogen fits into your decarbonisation strategy, speak to Genvia about ways to produce higher volumes of H2 in-situ at a lower electricity input.